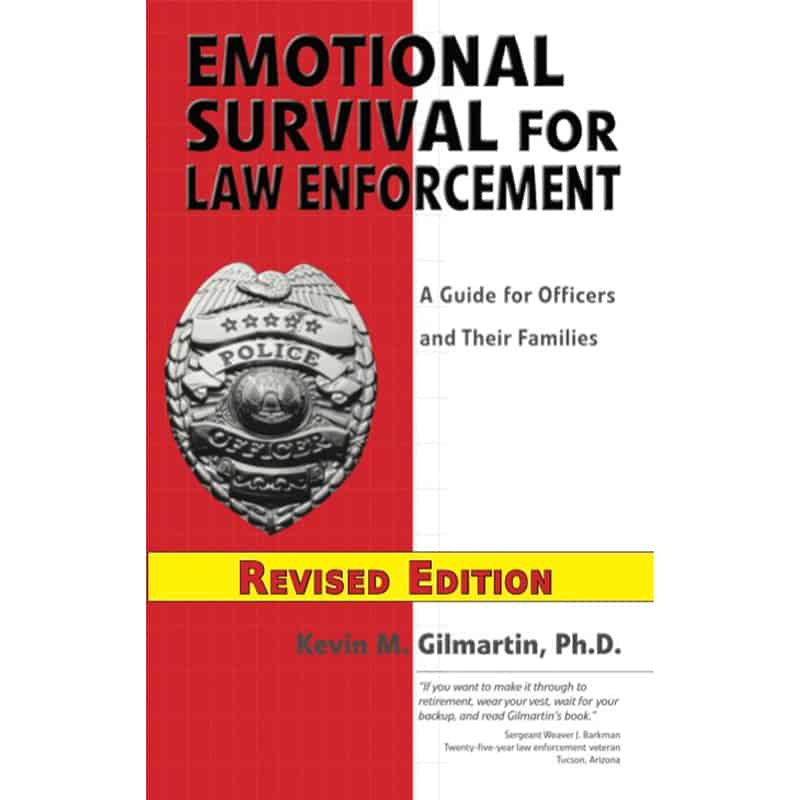 We do not allow any Marketplace resale of the product including on but not limited to *(Amazon.com / eBay.com / Walmart.com  etc.)*. By purchasing from our site you agree that you are not purchasing these items for resale on these marketplaces and please be aware the publishing company takes action against unauthorized resale of this title.
Emotional Survival for Law Enforcement – NEW Published 2021
The Emotional Survival for Law Enforcement Officers book addresses the dynamics that can transform within a matter of a few years, idealistic and committed law enforcement officers/employees into cynical, angry individuals who begin having difficulties in both the personal and professional aspects of their lives. The book points out how law enforcement personnel develop a social perceptual set that can potentially see employees engaging in inappropriate behavior patterns and decision-making that leads to both administrative and can unfortunately in some personnel lead to criminal difficulties. The basic theme and goal of the book is to provide information that lets the officer/employee see how the deterioration process can take place and what specific preventative strategies can be employed to reduce the negative emotional impact of a law enforcement career. Emotional Survival for Law Enforcement Officers book was written with the goal to provide information that assists law enforcement personnel to remain committed and engaged in productive law enforcement.
ISBN: 978-0971725416